When Makoto Shinkai released his film "Your Name" in 2016, it immediately clicked with people all over the world, gaining major critical and commercial success. Everyone was looking forward to whatever his next project was, and the pressure was on for Shinkai and his production company, CoMix Wave Films.
The wait finally came to an end last year with the initial release of his latest project, "Weathering with You." Garnering a similar level of success in Japan, moviegoers in America finally have the chance to see the movie for themselves, with previews for the film beginning on Jan. 16. Suffice to say, Shinkai has succeeded in creating another beautiful movie that is sure to have great international success pouring down on it.
The movie focuses on the story of Hodaka Morishima, a boy who runs away from home and moves to Tokyo in the hopes of starting up a new life for himself. After numerous struggles, he eventually lands a job as a journalist that focuses on the paranormal. His job eventually leads him to meeting Hina, a girl with the power to manipulate the weather. The two quickly become close and develop a partnership, using Hina's power to bring sunlight to a constantly rainy Tokyo. Soon enough though, they realize that all of their adventures come with a price they may not be able to pay.
The first thing that will immediately stick out to viewers are the film's visuals. The film itself is incredibly gorgeous, with several moments where one will be simply taken in by the scenery. There are several scenes that have the potential to become iconic, all due to how much detail they have within them.
Along with its visuals, the music also does a spectacular job at pulling you into the story, tugging at your heartstrings whether it be a fast, upbeat tune or a slower, melancholier one. To create the soundtrack, Shinkai worked closely with the band RADWIMPS, who he had previously worked with on "Your Name," and like its predecessor, "Weathering with You" has a soundtrack that you will have stuck in your head long after the credits roll.
However, the biggest strengths the movie has going for it are its story and characters. Each person in the movie feels memorable, from the side characters like Hodaka's manager Keisuke and Hina's younger brother Nagi, to Hodoka and Hina themselves. In fact, Hodoka and Hina especially stand out. Their chemistry progresses naturally and is believable throughout the film; considering that their relationship is what drives a good portion of the plot, it was crucial for Shinkai to develop them properly. Luckily, this was done seamlessly, making these two early contenders for the cutest main characters of 2020.
As for the story itself, it does a great job at being compelling, weaving in a number of themes, such as love, family and hope. Through all of its twist and turns, "Weathering with You" never feels as though it underestimates its audience, allowing for a story that is mature yet also innocent with how it portrays how far one will go for the ones they love.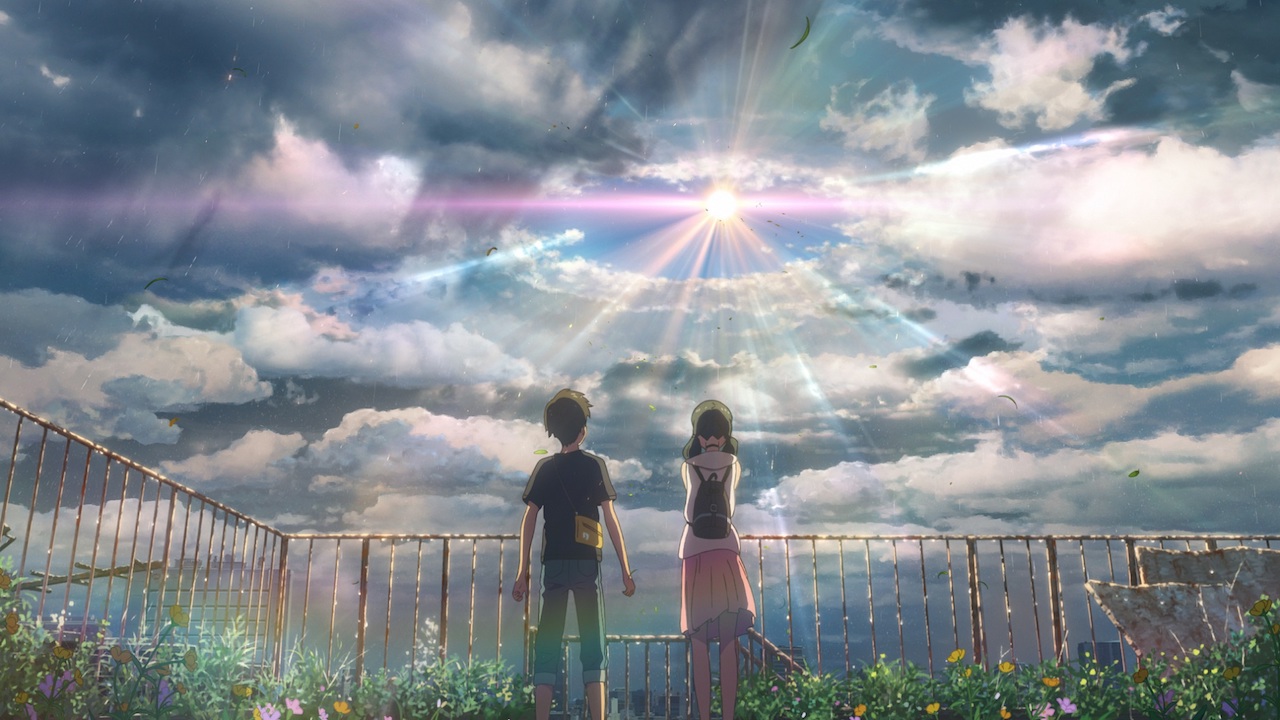 "Weathering with You" is a beautiful movie that manages to start off 2020 on a high note. With its gorgeous visuals, catchy soundtrack, lovable characters and memorable story, Makoto Shinkai has created another movie that deserves to be shared around the world. Its heartfelt message will be sure to turn someone's life upside-down and bring light to their day. The film officially opens on Jan. 17, so grab tickets while you can and prepare for a story that you will never forget.