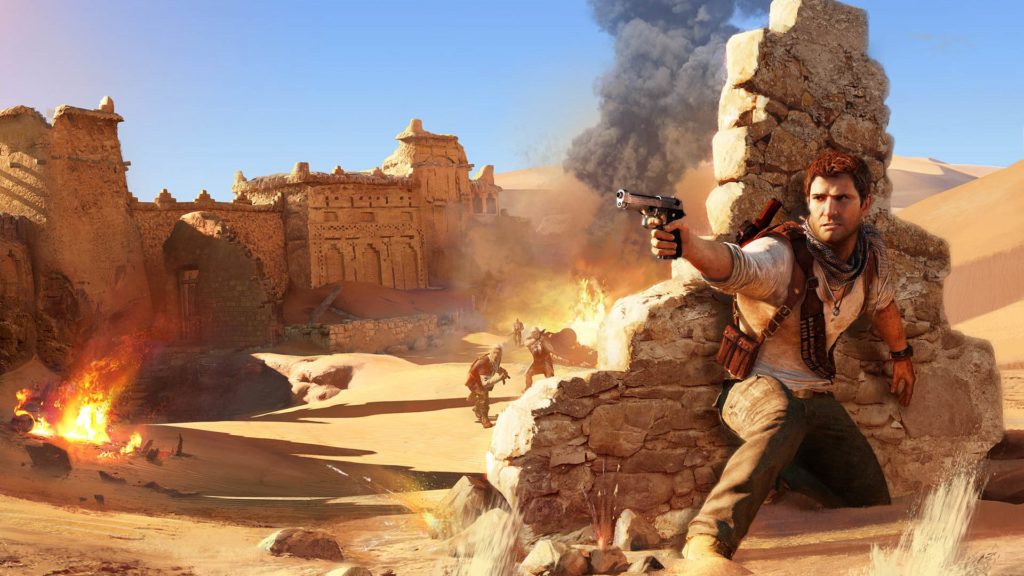 Sony Pictures live-action Uncharted film starring Tom Holland has seen its fair share of ups and downs. From production delays to an overabundance of directors exiting the project. Uncharted has finally found a new director in Ruben Fleischer who was revealed to be Sony's top choice back in early January.
Antonio Banderas has now been added to the star-studded cast, joining him is Sophia Ali and Tati Gabrielle. All roles are undisclosed at the time of this writing. Art Marcum and Matt Holloway have written the most recent script for the film and Charles Roven and Alex Gartner are producing for Atlas Entertainment and Avi Arad for Arad Productions, while Playstation Productions' Asad Qizilbash and Carter Swan will serve as executive producers.
READ: TOM HOLLAND SAYS THE UNCHARTED FILM WILL SOLVE HOLLYWOOD'S VIDEO GAME FILM PROBLEM
It seems like Sony was serious when they meant they would fast-track production on Uncharted after Travis Knight's exit from the director's chair. A move that was made due to scheduling conflicts with Tom Holland's film schedule. Ironically enough, those scheduling conflicts arose due to Sony wanting to get production on Spider-Man 3 up and running this summer, with filming on Spider-Man 3 starting this July.
Uncharted is set to hit theaters on March 5, 2021.
Source: Variety