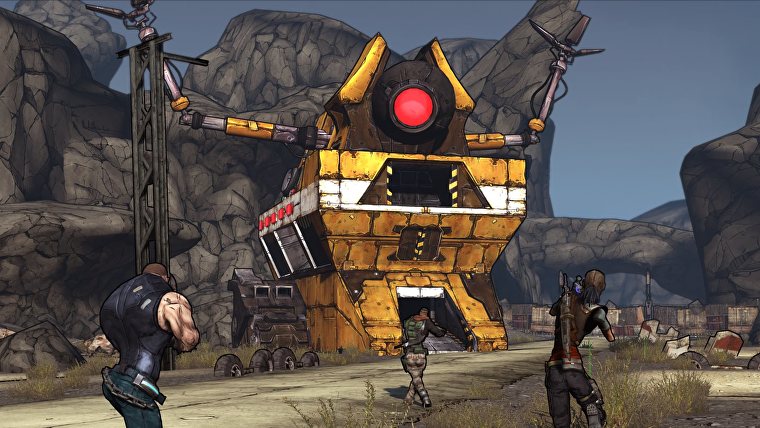 That's right it's time to go Vault Hunting on Pandora and leading the charge is Hostel and Cabin Fever director Eli Roth. Penning the script for the live-action adaption is the creator of HBO's Chernobyl, Craig Mazin, a two-time Emmy Award winner. Production on the live-action Borderlands film is slated to start later this year.
READ: TOM HOLLAND SAYS THE UNCHARTED FILM WILL SOLVE HOLLYWOOD'S VIDEO GAME FILM PROBLEM
---
"I'm so excited to dive into the world of Borderlands and I could not be doing it with a better script, producing team, and studio," Roth said in a statement. "I have a long, successful history with Lionsgate — I feel like we have grown up together and that everything in my directing career has led to a project of this scale and ambition. I look forward to bringing my own energy, ideas, and vision to the wild, fun, and endlessly creative world of the game. Randy Pitchford and everyone at Gearbox have been incredibly supportive of my ideas — it really feels like a perfect storm of creators coming together. We are out to make a new classic, one which the fans of the game will love, but also one which will find new audiences globally."

Eli Roth to direct a Borderlands movie based on videogame franchise (ew.com)
---
MORE FROM THE NERDY BASEMENT: 'SONIC THE HEDGEHOG ' THE #1 INSTANTLY FUN FILM FOR THE WHOLE FAMILY (REVIEW)
Borderlands has been a mainstay in the video game community since its debut back in 2009. The first-person, role-playing shooter has amassed an enormous fanbase throughout the franchise's tenure. With Borderlands 3 releasing this past September, fans of the franchise should be more than excited for this bit of news. And while this will be Borderlands' first-ever silver screen appearance, the franchise is no stranger to live-action. The Borderland series has released numerous live-action trailers and commercials throughout the years as part of the franchise's marketing.
Borderlands will be directed by Eli Roth, with scripts by Crag Mazin and will start production sometime in 2020. Borderlands will be released by Lionsgate.
Source: Entertainment Weekly